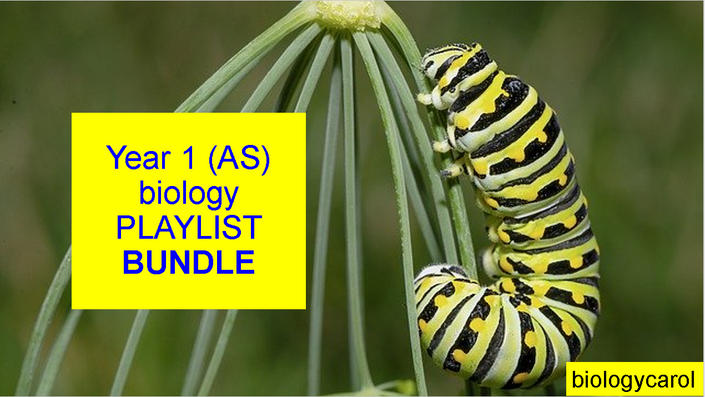 Year 1 A level (AS) biology PLAYLIST BUNDLE
Year 1 content, 25% off Year 1 & 2 playlist bundle PLUS 10% commission opportunity!
This bundle of playlists covers the content of any Year 1 (AS) biology syllabus and helps you to unlock marks in the A level exam, regardless of exam board.
I know you only need 1 year's subscription 😊 - you'll be told how to cancel your recurring annual subscription as soon as you've paid (it's really simple)!
A level students have no time to waste and need to 'know what they need to know' both in terms of content and the skills required to achieve the maximum number of marks in the exams. My videos follow a 'context, content and question' format. Context - how it fits into your GCSE or A level knowledge or why it's important to biology as a whole. Content - focusing on the two most popular A level syllabuses (AQA and OCR A). Questions - going through past exam questions giving hints regarding terminology, exam skills and question types; my experience as an examiner helps with this. The videos are pacy and rely on you to pause or replay as you need to. The majority of content is the same regardless of syllabus, so if you need help with understanding the principles, these videos will help.
My vision is to make A level biology accessible to everyone, including those who can't use private tutors or websites that require expensive monthly subscriptions. My playlist bundles are priced so that they are accessible to any student with a Saturday job. Even though the 'bank of mum and dad' may be available, it doesn't have to be.😊 Posting regularly on my YouTube channel (13+K subscribers) has earned me < £10/month because the A level biology audience is tiny in YouTube terms. I have kept some of my most popular videos, together with some Livestreams, on my YouTube channel https://www.youtube.com/c/biologycarol - do have a look at these before buying to ensure my teaching style suits you. Also, check out the FAQs below which may answer questions you haven't even thought of!

Buying this course will enable me to concentrate on making more content - the charts below clearly show all the topics have been covered. This website also acts like an A level biology YouTube channel with students being able to interact with me and other students via the comments section of each video.
Any student who buys this Year 1 (AS) biology playlist bundle will get sent a code that will give them 25% off the Year 1 & 2 A level biology playlist bundle - this is what you will need next year.
I am confident, given the quality of my video content, that there is not a better value resource for A level biologists on the web.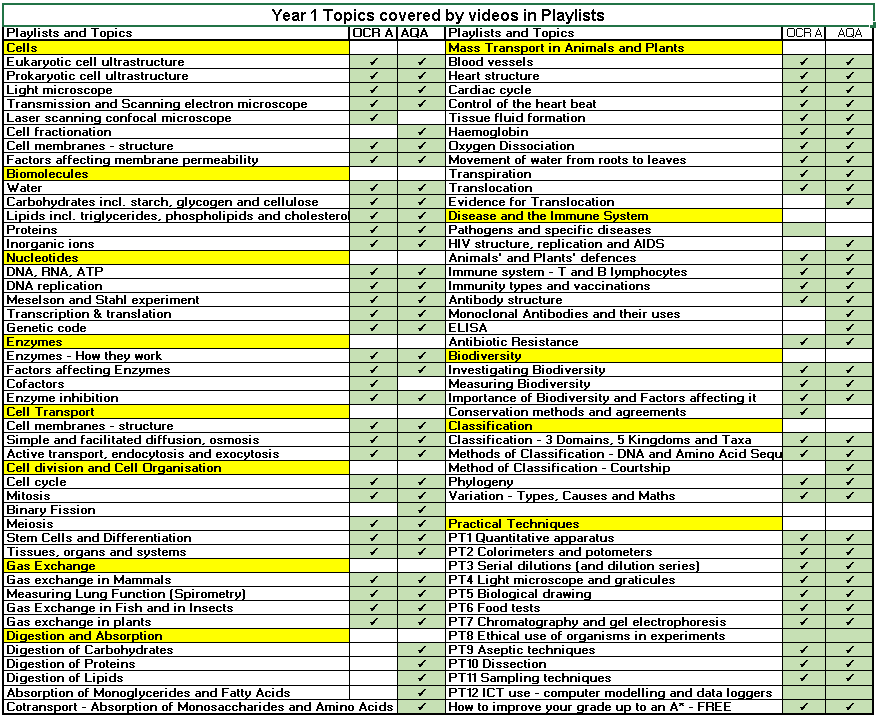 What others have said about biologycarol's teaching: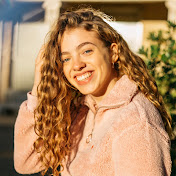 "Carol was my A level biology teacher and was invaluable to me in what I achieved at A level (an A*!). Her videos are concise, relevant and great value for money with everything you need to understand A Level Biology! Highly recommend!" UnJaded Jade (StudyTuber: 900+K subscribers) Btw we still meet for coffee - biologycarol


I wanted to write to you and say a massive thank you! I just got my A level results and managed to achieve an A in biology! I couldn't believe it, especially after being told in year 12 I wouldn't get above a D! Your website completely changed my grades and helped me get consistent As in my assessments and exams throughout year 13. Keep doing what you are doing, because I wouldn't be where I am now without your work! 😊 HD
It was great to have Carol as my teacher. As someone whose A level plans had been deterred quickly, discovering her has been marvelous. I've learned material quicker than I expected as well as be able to quickly grasp concepts and answer questions efficiently—I was answering questions 90% correct. For someone who learns through visual representation and progression, I absolutely appreciate her and can't thank her enough for her courses. They're a godsend. AK


"Deffo worth it. An absolute godsend, it covers everything u need to know and everything's so easy to understand. Trust me, I've used Tailored Tutors for 3 months and it's nothing compared to this, in terms of content and price: they charge a basic of £39 a month and the vids are really short" JA


"These are the best a level biology videos by far" LM
Your Teacher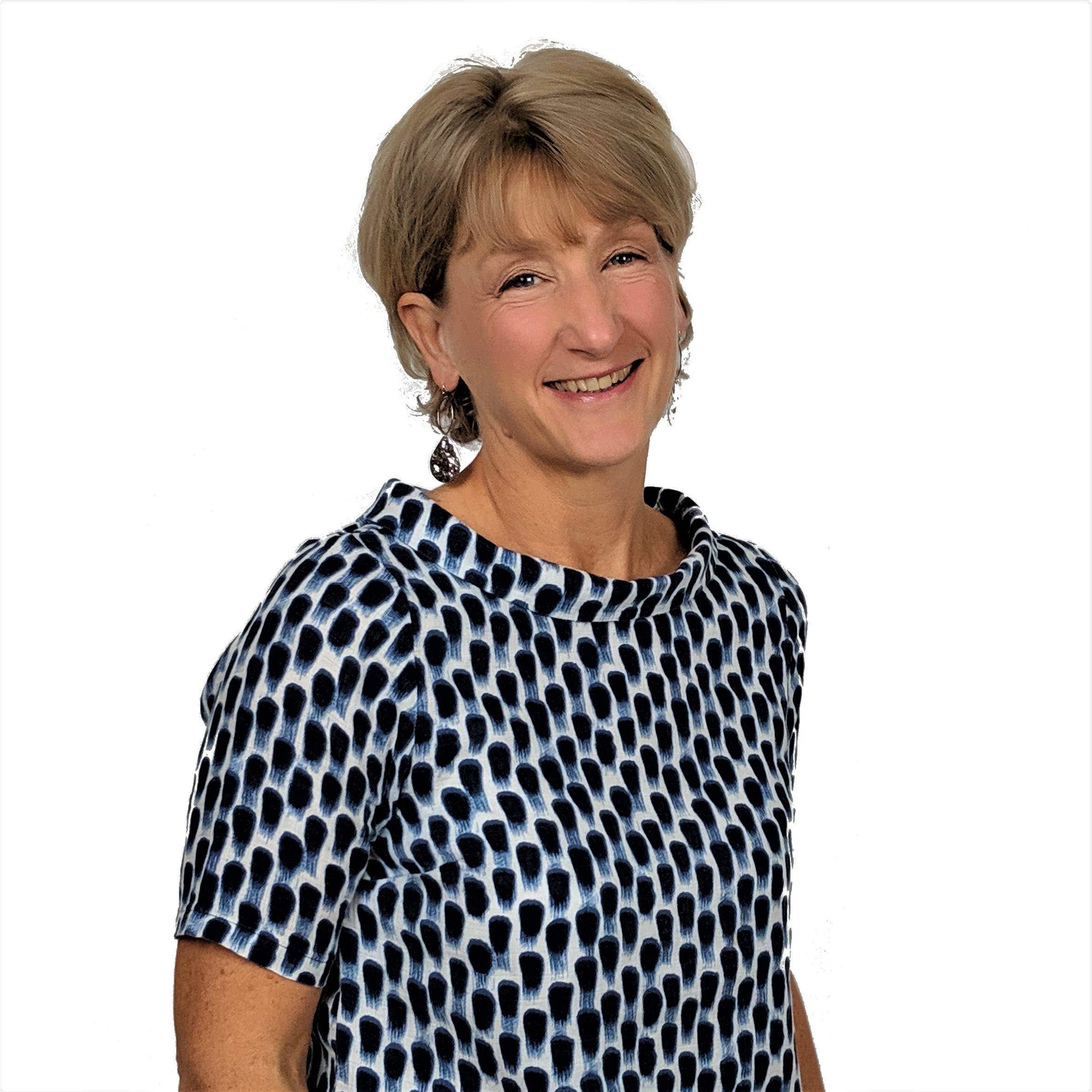 I'm a qualified biology teacher and online tutor who makes videos on A level biology topics which are clear in their explanations, straightforward in their format and mark-earning in their exam question hints.
I LOVE my subject! But I also know that many A level students want to 'know what they need to know' and need help to unlock the marks in the exams, so I have formatted my videos to be straightforward, clear and pacy. They may not be 'beautiful' (I am no techy!) but the content is high quality.
Contact:
Email [email protected]
Frequently Asked Questions
How long do I have access to the Year 1 (AS) biology playlist bundle?
For a calendar year from the date of subscription. Even If this runs past the end of the academic year this is still very good value (about the same as an hour of private tuition when the playlist bundle is full price).
What about the topics that aren't covered yet?
You will get immediate and free access to any further Year 1 content videos that I upload, which will last until the end of your subscription. Although it is in my nature to try and complete all requested videos, I cannot guarantee this; please look upon any future videos as 'extras'. I guarantee that any subscriber will be able to access the videos for the time they have paid for.
What if I'm unhappy with the course?
If you have any doubts check out my YouTube channel (https://www.youtube.com/c/biologycarol ) where you can see a few examples of my videos. As this is digital service, sorry but I am unable to offer refunds. Although my intention is to offer accurate and complete content, I do not guarantee to cover all details of any syllabus and I cannot guarantee that errors or omissions have not been made.
What if I have a technical problem?
Please check the Troubleshooter Guides using the link in the footer. If that advice fails, let me know.
What If I don't need to subscribe for a full 12 months?
Sadly, only subscriptions for a full calendar year are possible - I cannot get subscriptions to end at the end of summer🙁. I am confident that the quality of the content make your subscription good value for money, even if you might stop using them before your subscription runs out. Remember that you will get 25% off your Year 1 and Year 2 bundle to make next year's subscription even better value! You will receive an email from me detailing how this works after your purchase.
How does the affiliate scheme work?
Any one who subscribes for this course will, within about a week, be provided with a personalised link that can be sent to friends and posted on social media. If any courses are purchased using your personalised link, you will receive, via PayPal (you'll need an account- anyone over the age of 18 can quickly and easily set one up if you don't have one), 10% commission. In order for me to be able to tell you about the affiliate scheme, you must tick the box at checkout 'I agree to receive instructional and promotional emails'. I won't be spamming you. To find your affiliate code at any time, click on Admin in the navigation bar, when you are logged in. I'll pay you at the end of each calendar month as long as more than £15 commission has been earned. Unpaid commission is carried forward. Affiliate membership ends when your subscription does.
Why is the 'Full Price' (under all the individual playlists) different to the price of the Playlist Bundle?
This is because every individual playlist can also be subscribed to at a rate of £3/year for each video in the playlist. The Playlist Bundles save you a bundle 🙂.
How do I stop the recurring subscription? I only need this for a year!
Easily sorted! As soon as you have received the email confirming your purchase, log back into biologycarol and click on your picture in top right of the header. Click on 'Manage subscriptions' from the drop down menu and then click on 'Cancel'.
Can I share or copy these materials?
No. All materials are copyright biologycarol. These are for YOUR personal use only and must not be shared or copied. I hope you agree that the charge is reasonable - this is the only way I can continue to make videos. Please help me keep going. If inconsistencies in IP address data and other evidence of unusual activity is noticed, I reserve the right to cancel your subscription.
Playlists Included with Purchase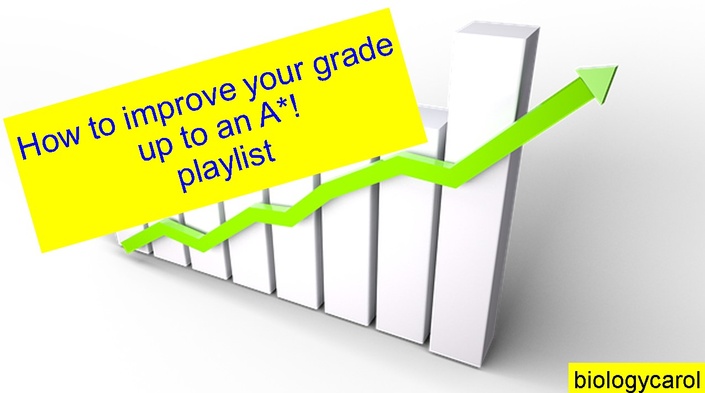 How to improve your grade up to an A*! playlist
Learning about the skills you need and how to improve them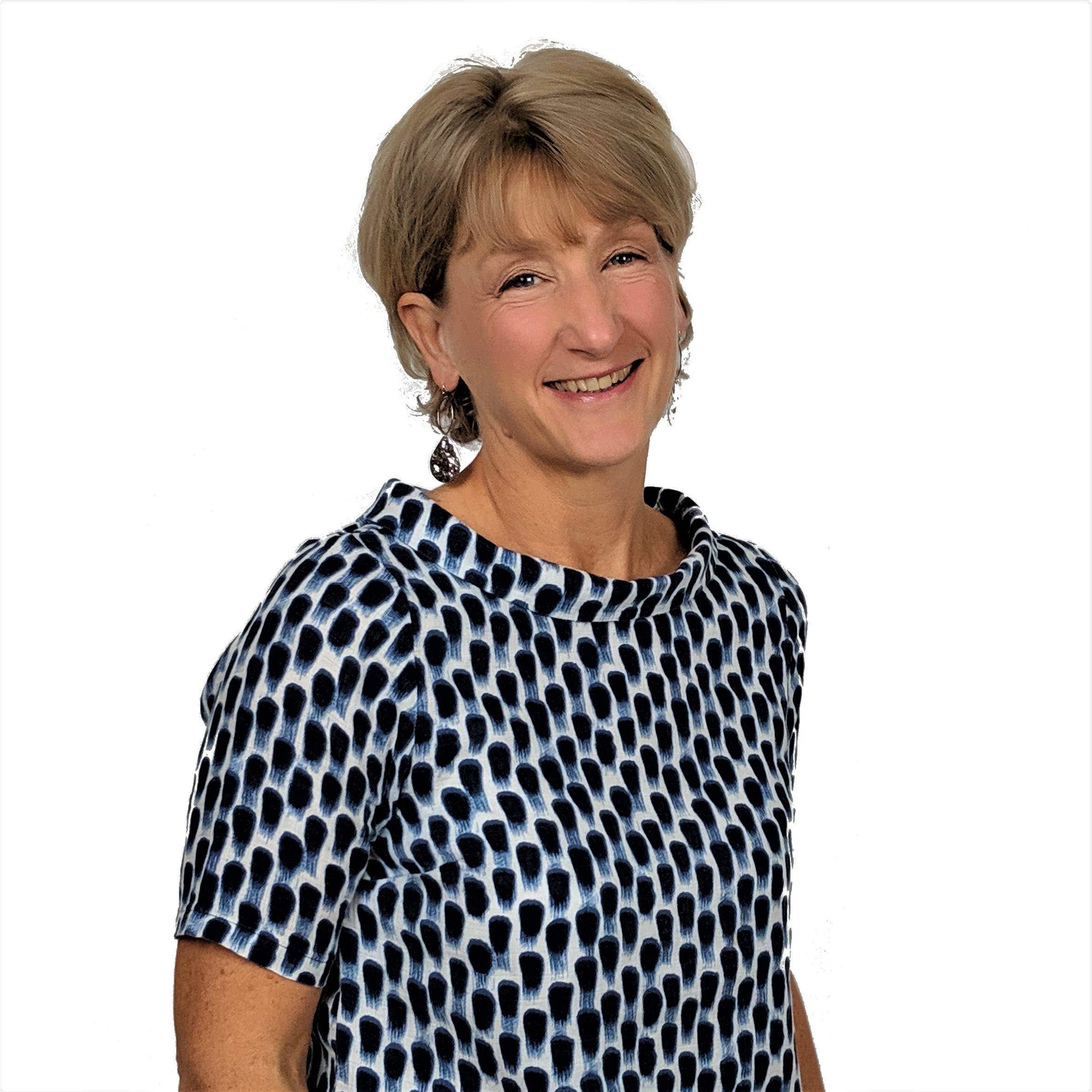 FREE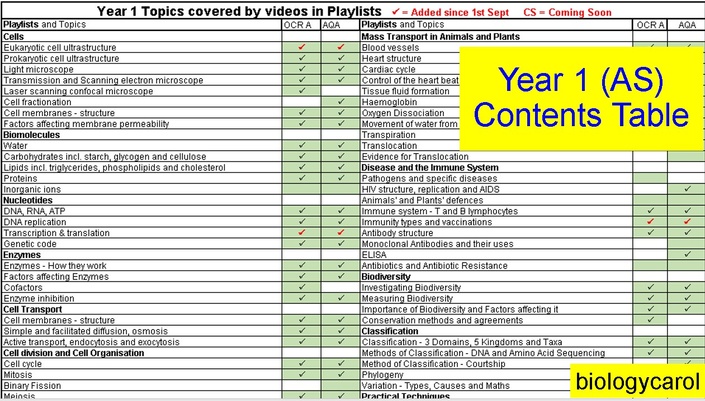 Year 1 A level (AS) biology PLAYLIST BUNDLE - CONTENTS TABLE
All the playlists, and where to find each video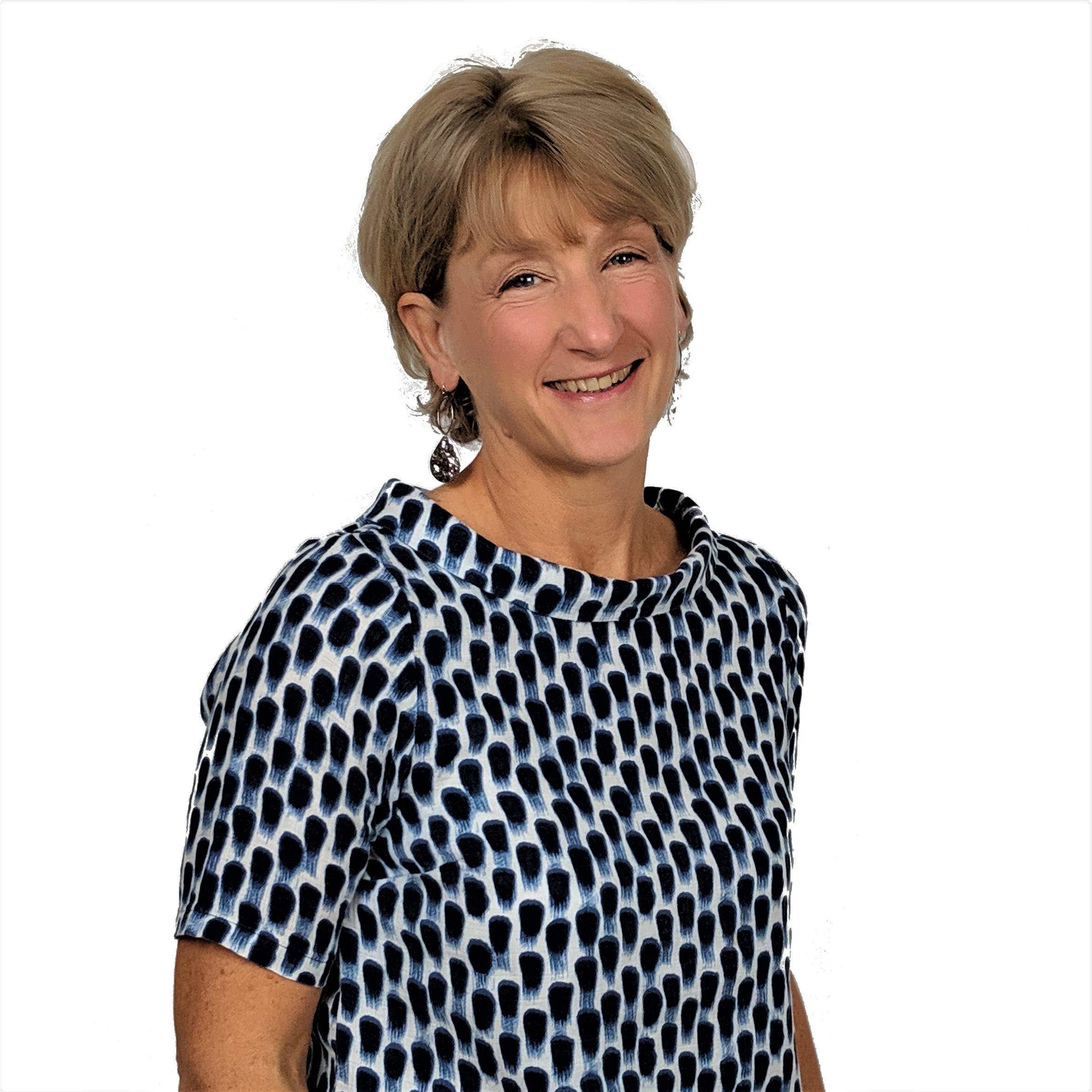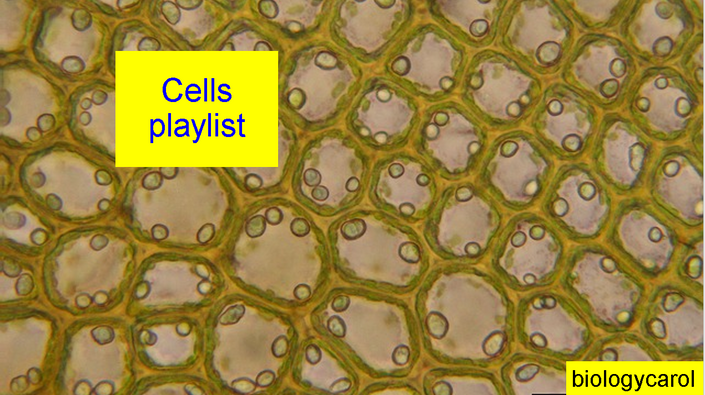 Cells playlist
Studying cells (cell fractionation and microscopes), cell ultrastructure, cell membranes.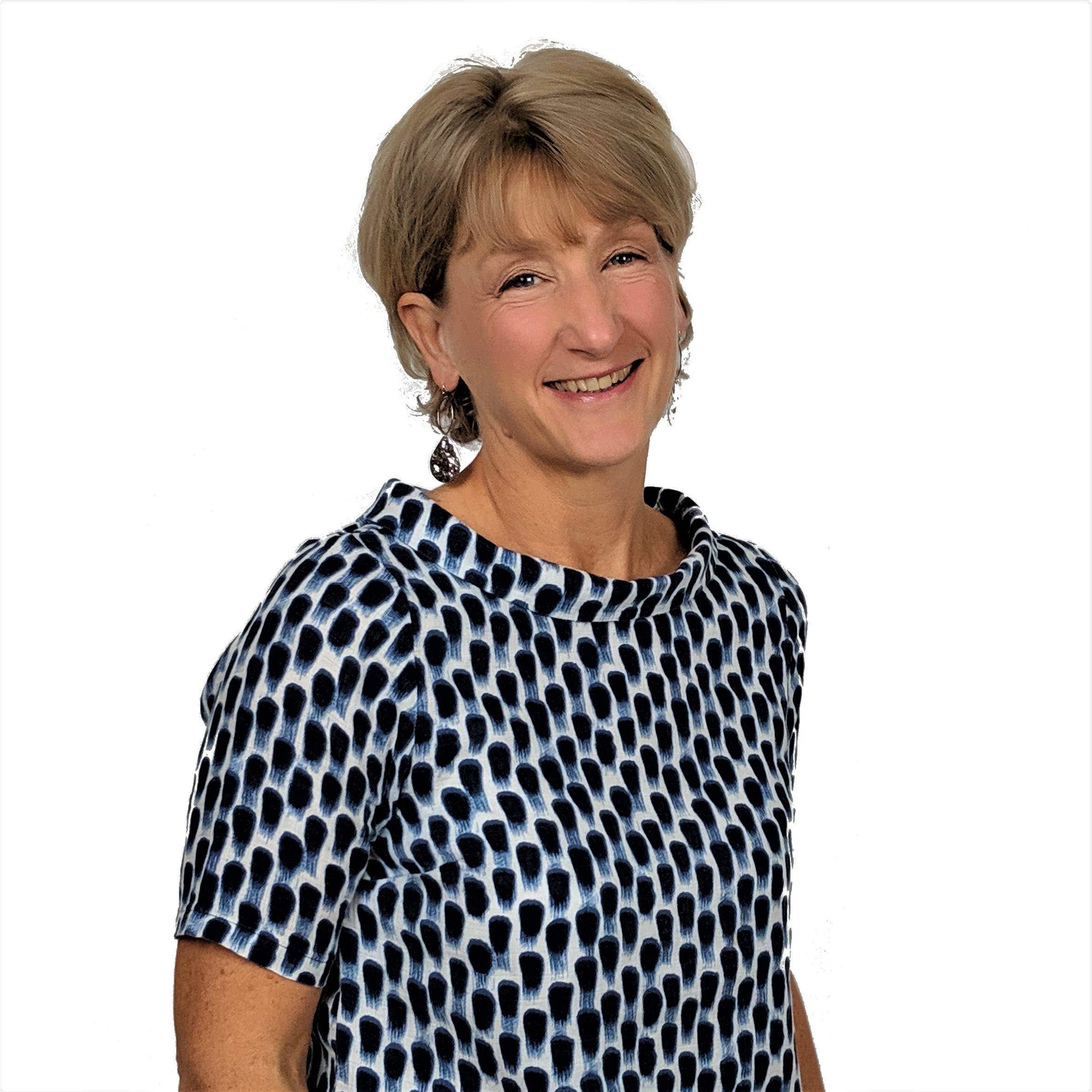 £15/year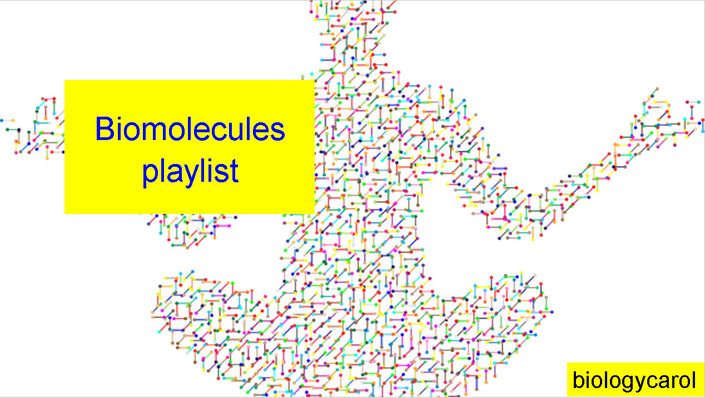 Biomolecules playlist
Carbohydrates, Proteins, Lipids and Water - Structure and function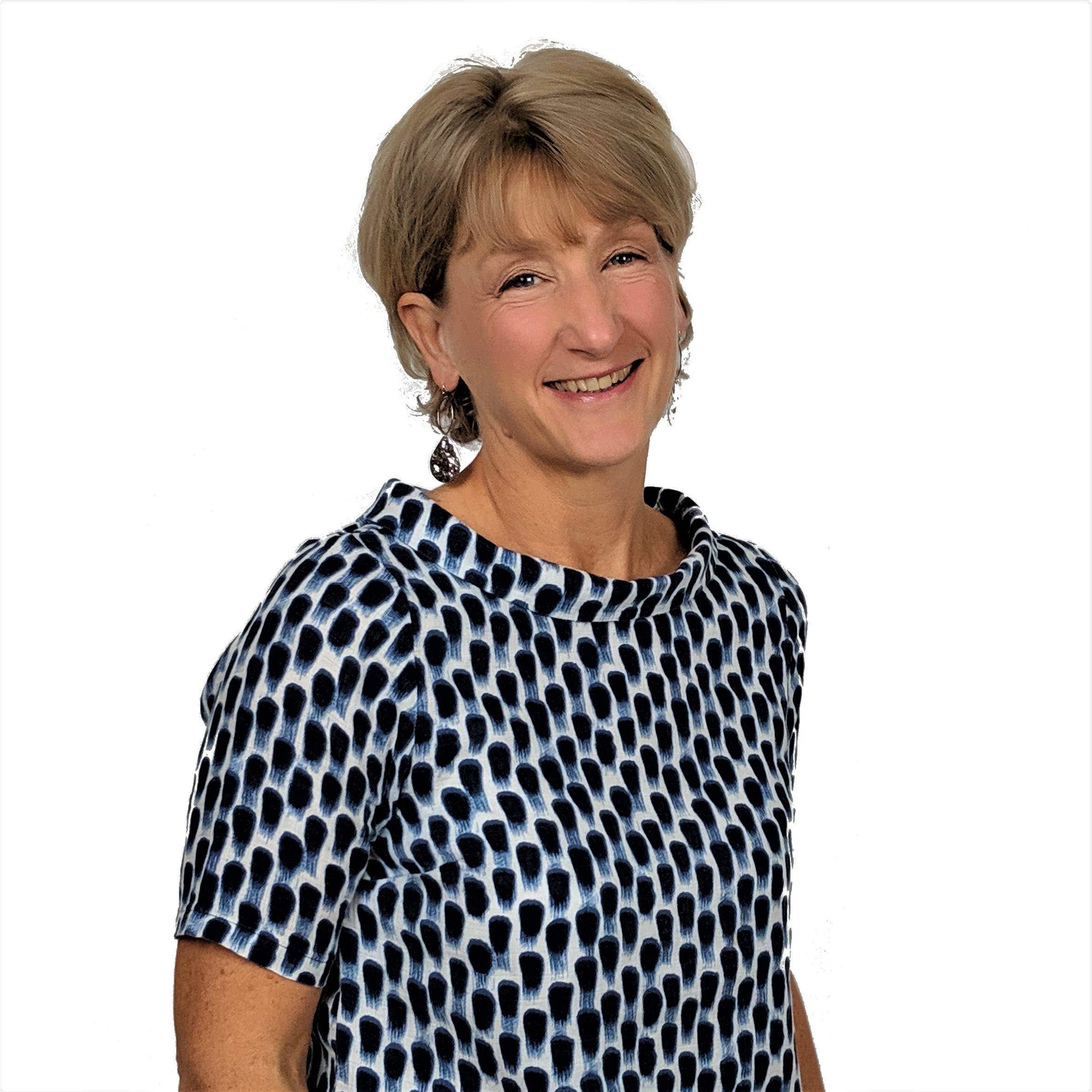 £18/year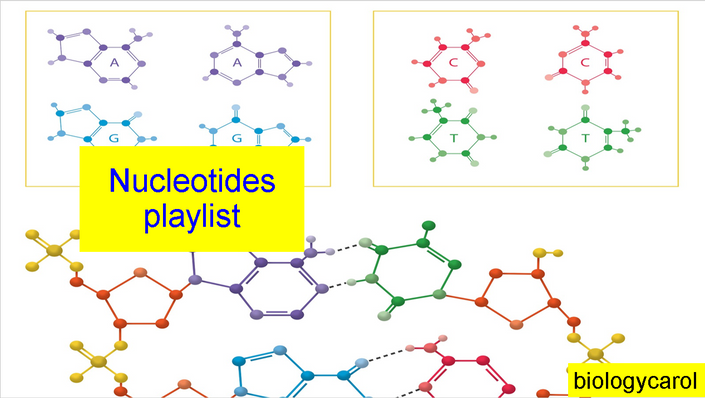 Nucleotides playlist
The structure and function of DNA, RNA and ATP; DNA replication & protein synthesis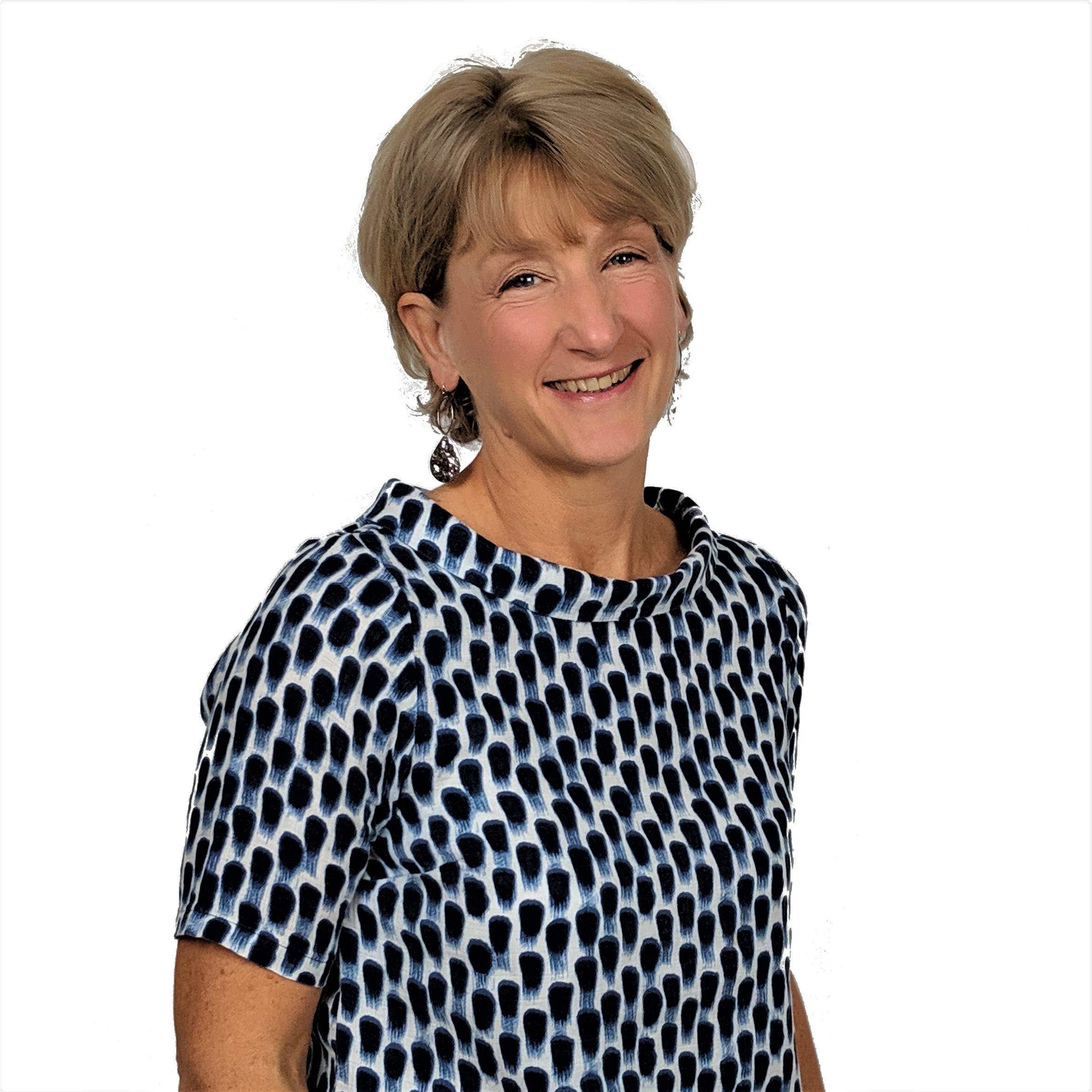 £15/year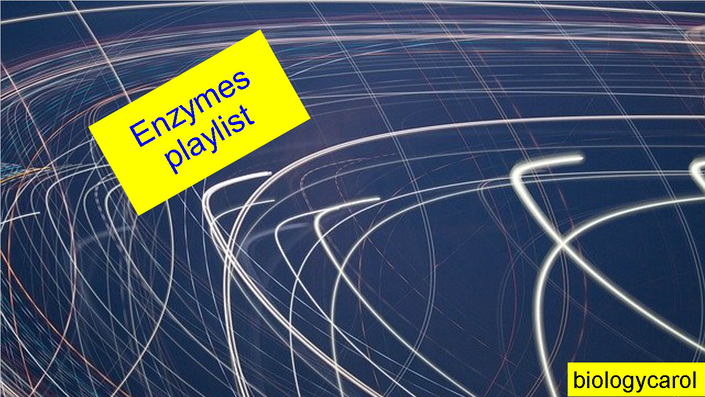 Enzymes playlist
How they work. what affects them, cofactors and how they can be inhibited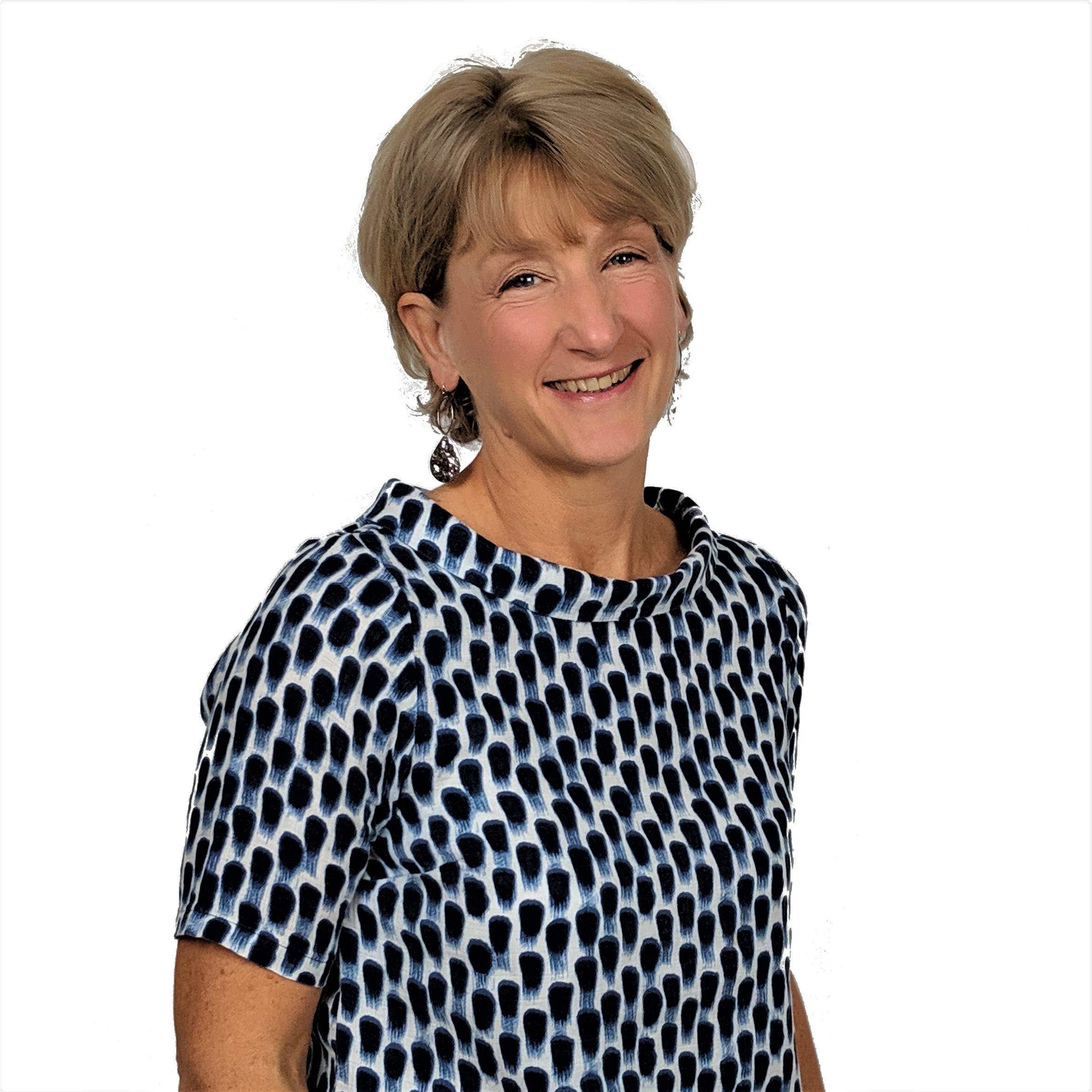 £12/year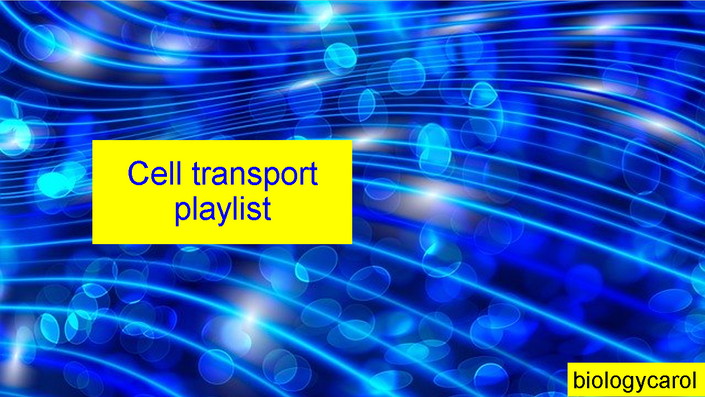 Cell Transport playlist
Cell Membranes, Diffusion (simple and facilitated), Osmosis, Active Transport and Bulk Transport (endocytosis and exocytosis)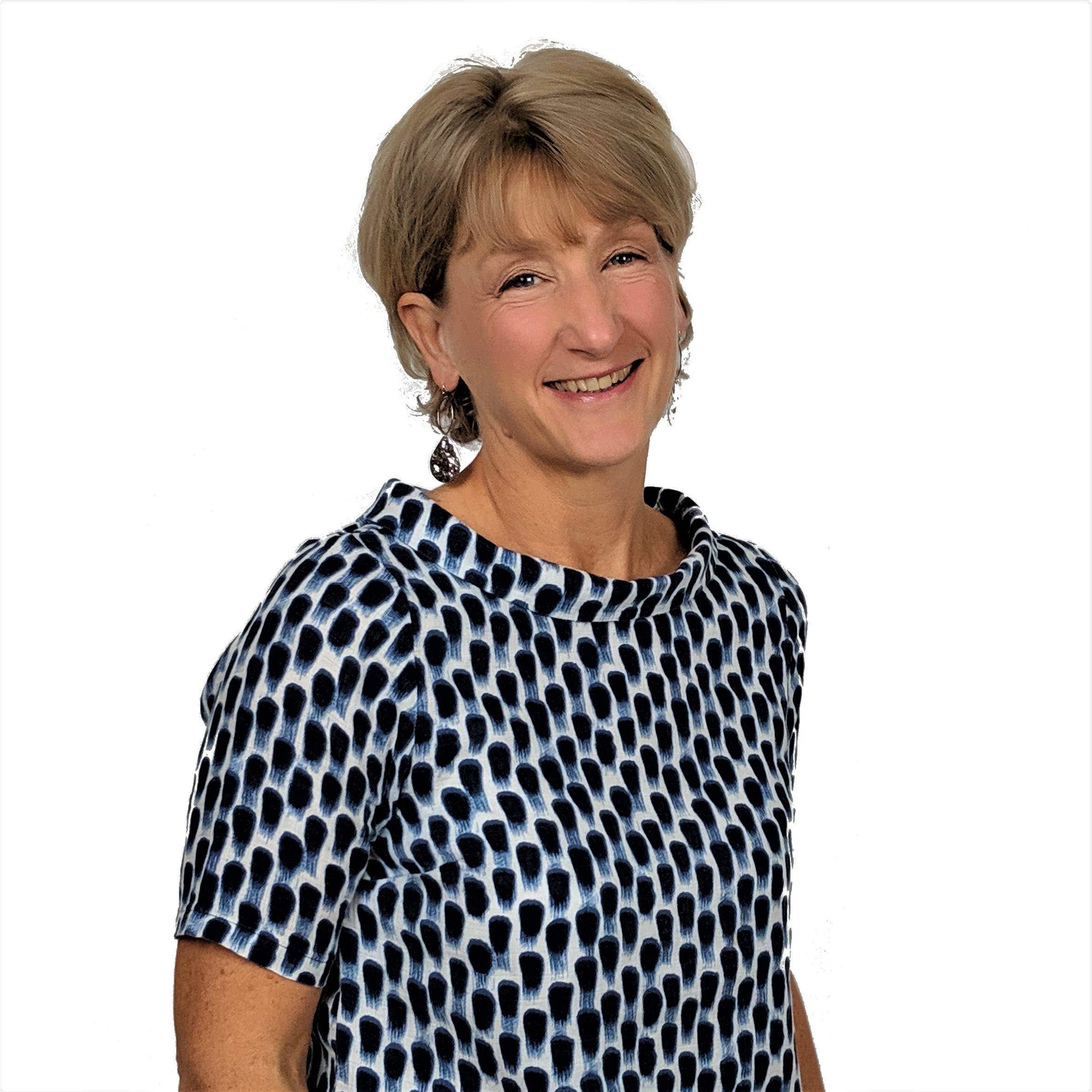 £12/year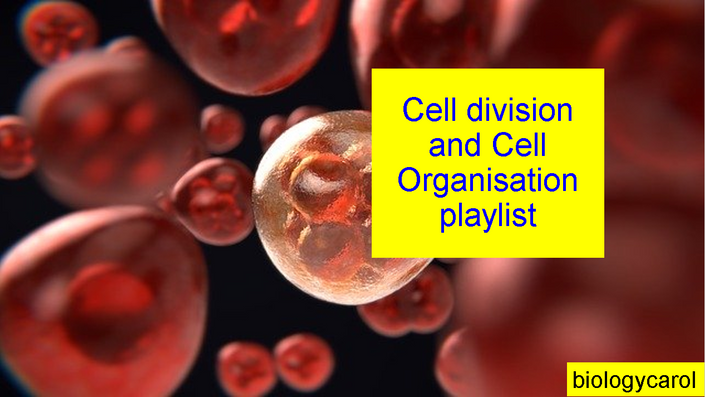 Cell Division and Cell Organisation playlist
Cell division and cell specialisation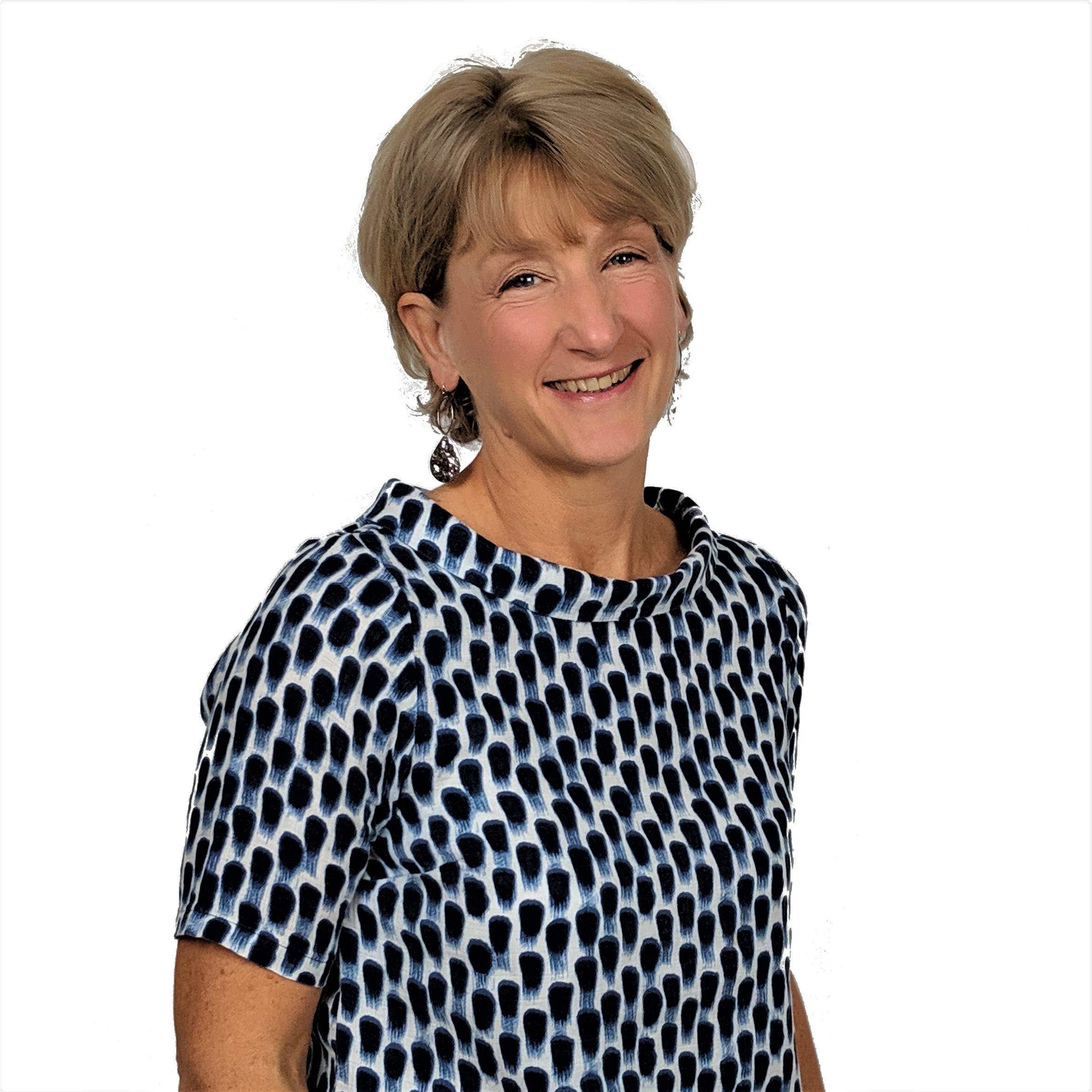 £6/year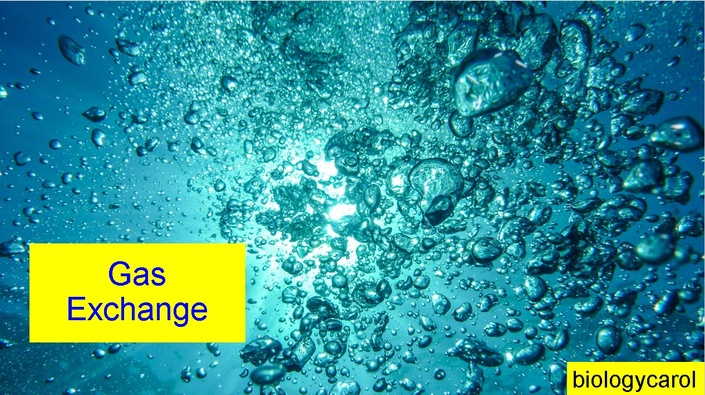 Gas Exchange
In mammals, fish, insects and plants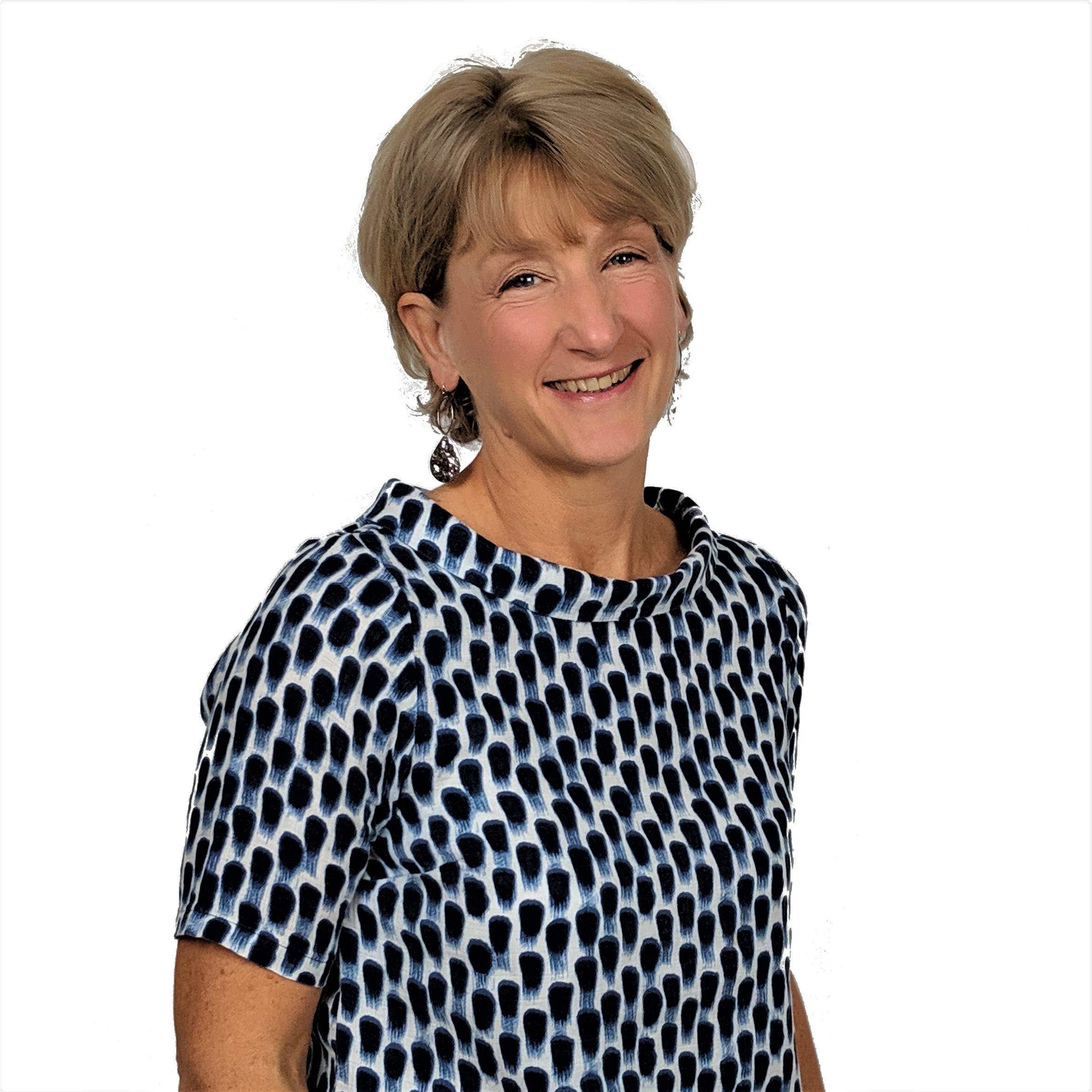 £12/year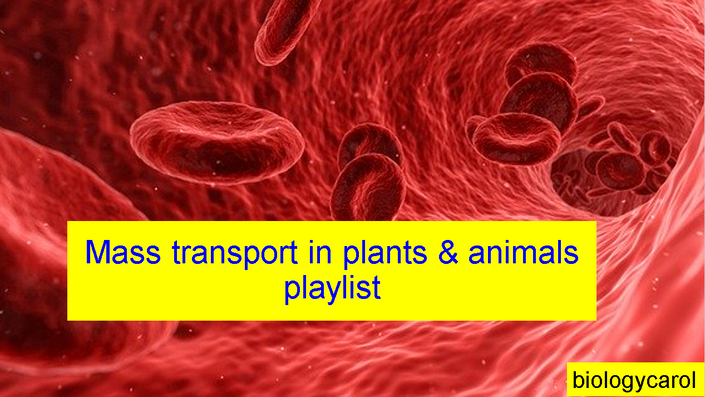 Mass Transport in Plants and Animals playlist
How water and food move around plants and how oxygen and nutrients move around animals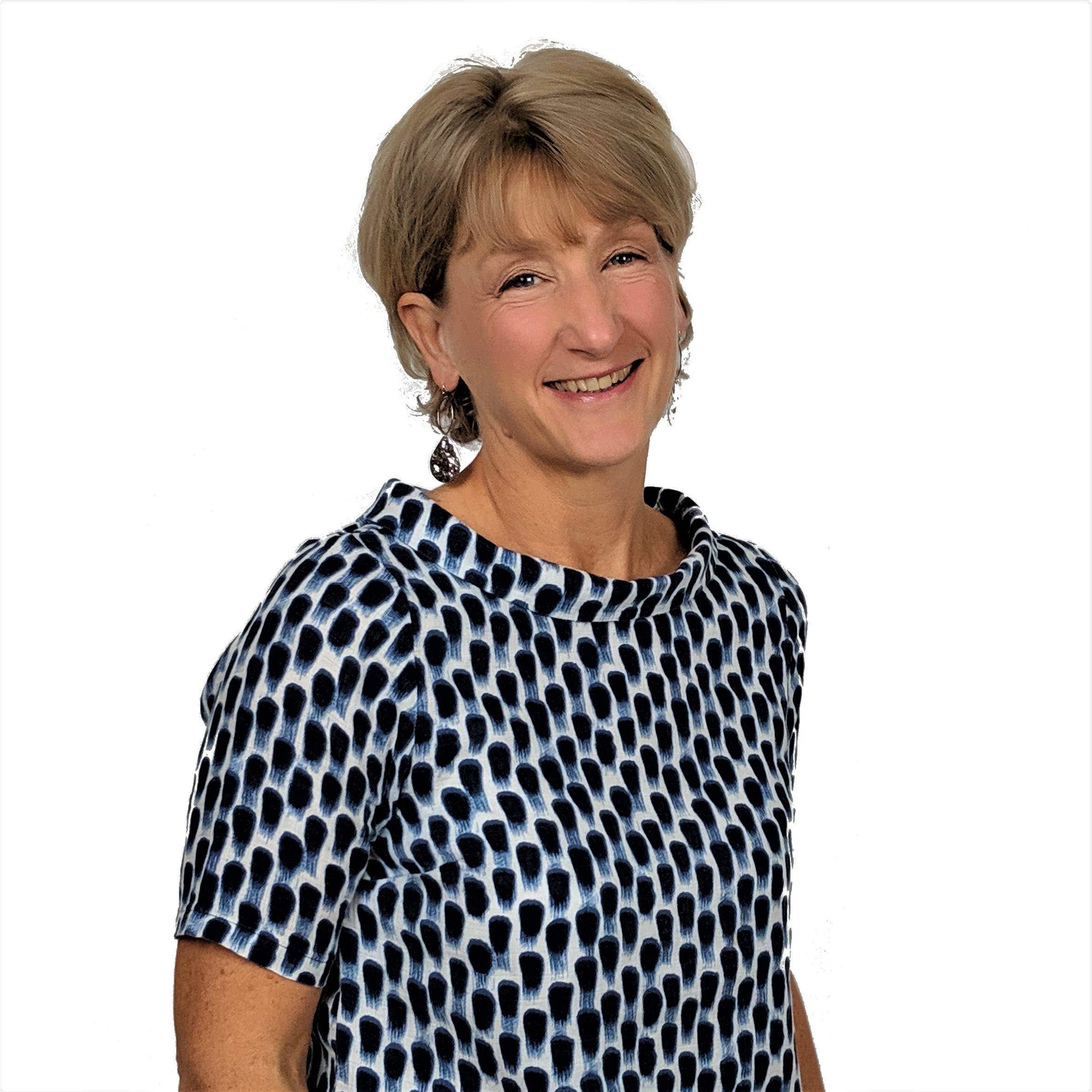 £30/year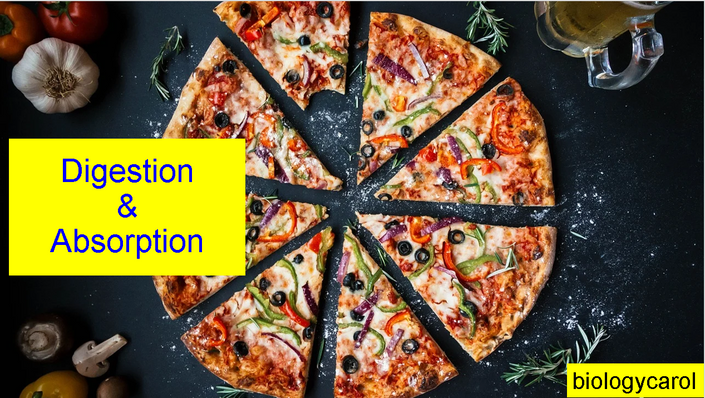 Digestion & Absorption playlist
carbohydrate, protein and lipid digestion and how the products are absorbed in the human small intestine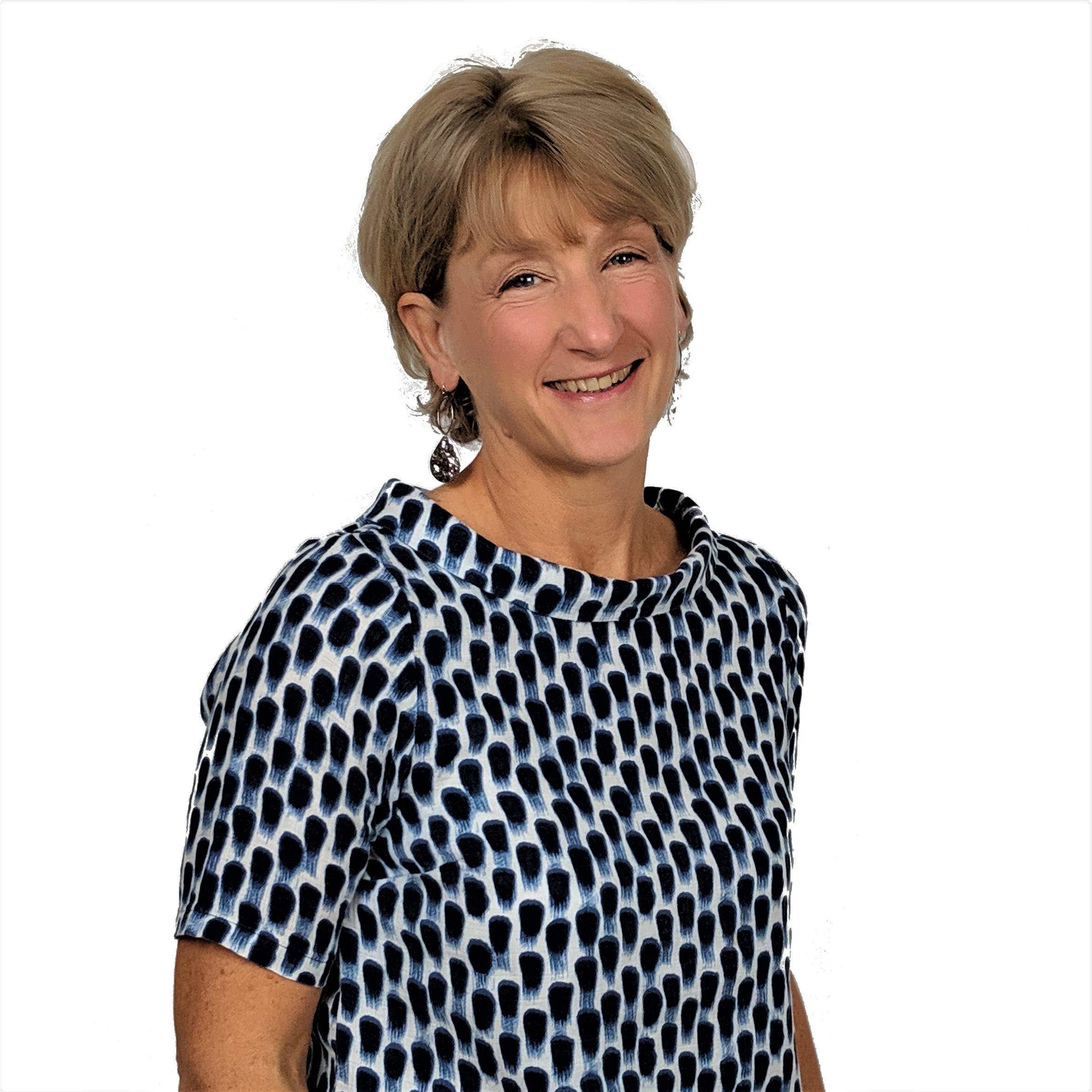 £3/year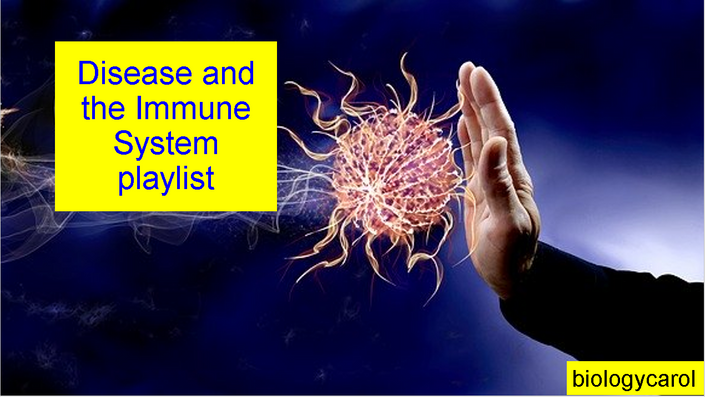 Disease and the Immune system playlist
AQA- and OCR-specific Immunity videos; Animal & plant defences; Antibiotic Resistance; HIV and AIDS; ELISA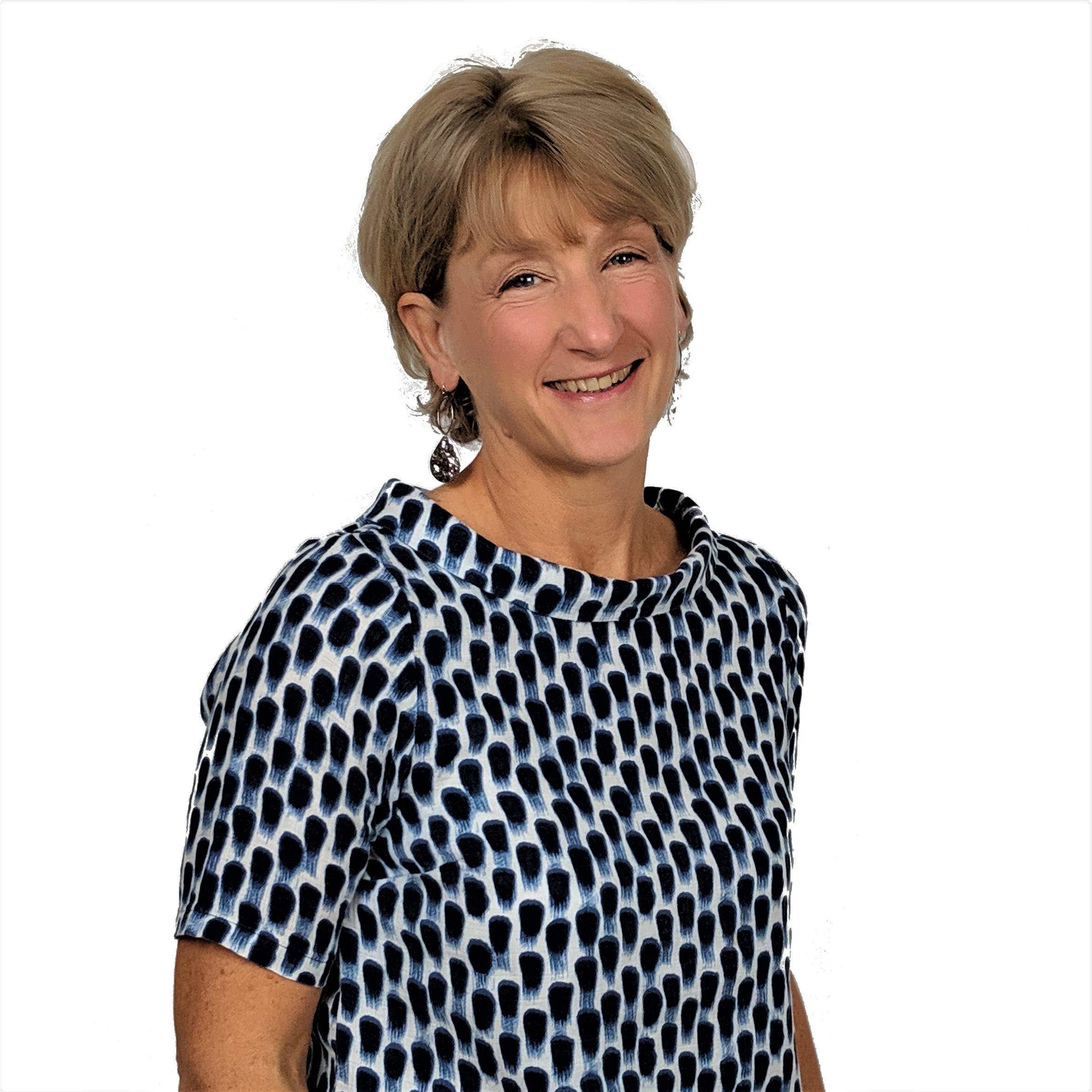 £21/year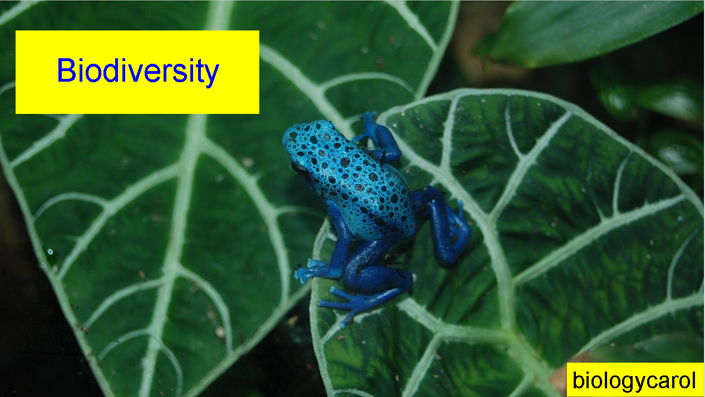 Biodiversity playlist
its investigation, measurement, importance and conservation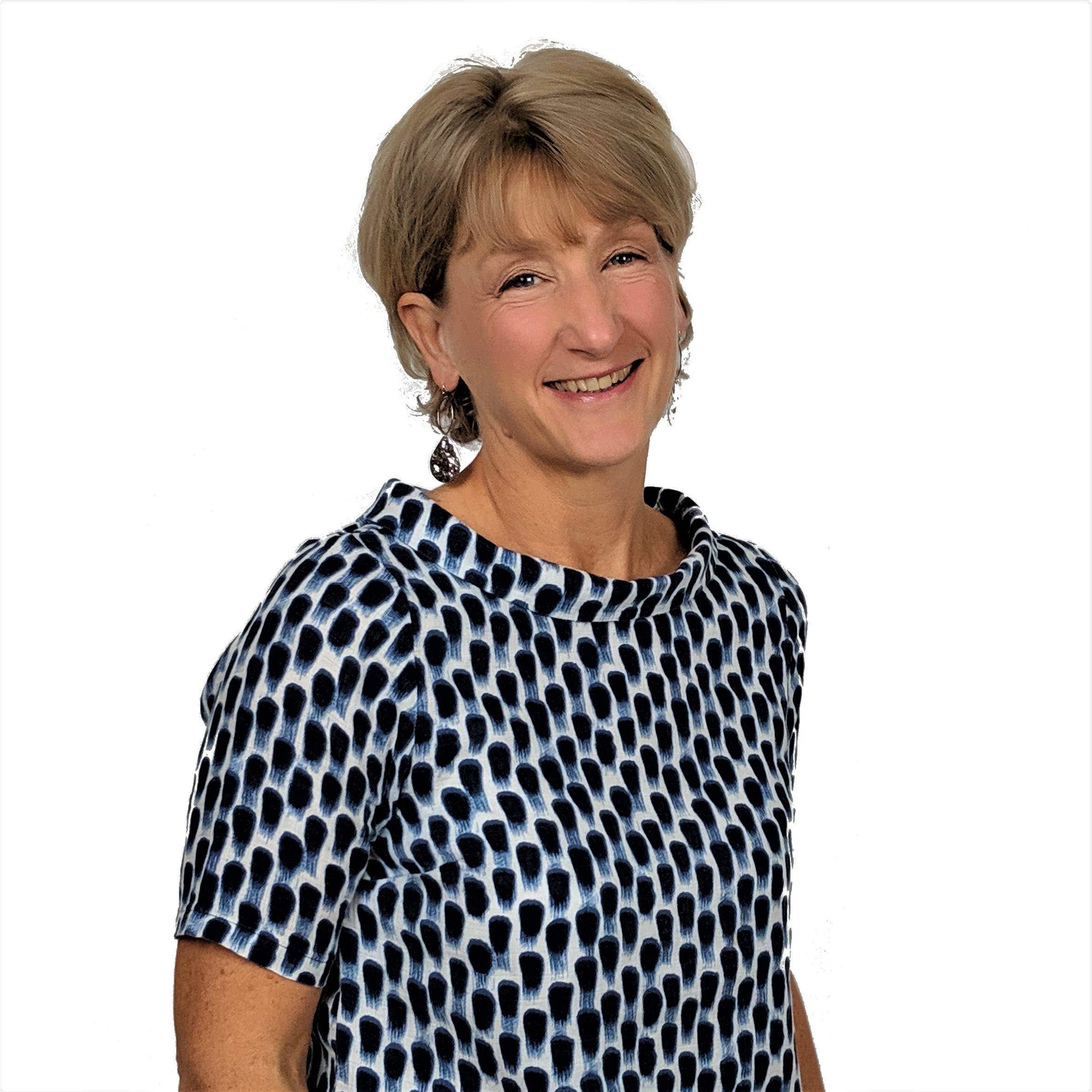 £6/year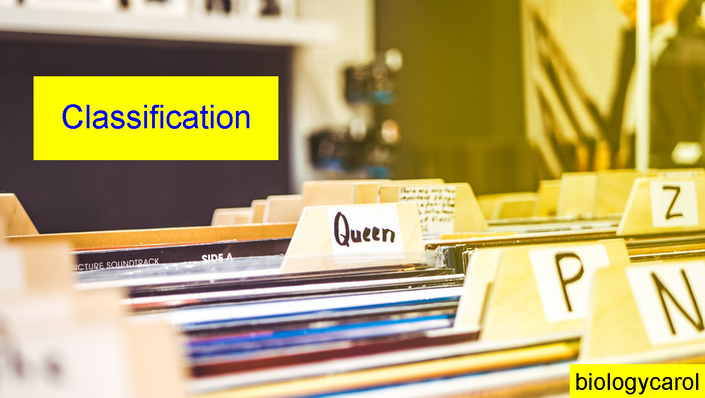 Classification playlist
domains, taxa, how its done, phylogeny and the maths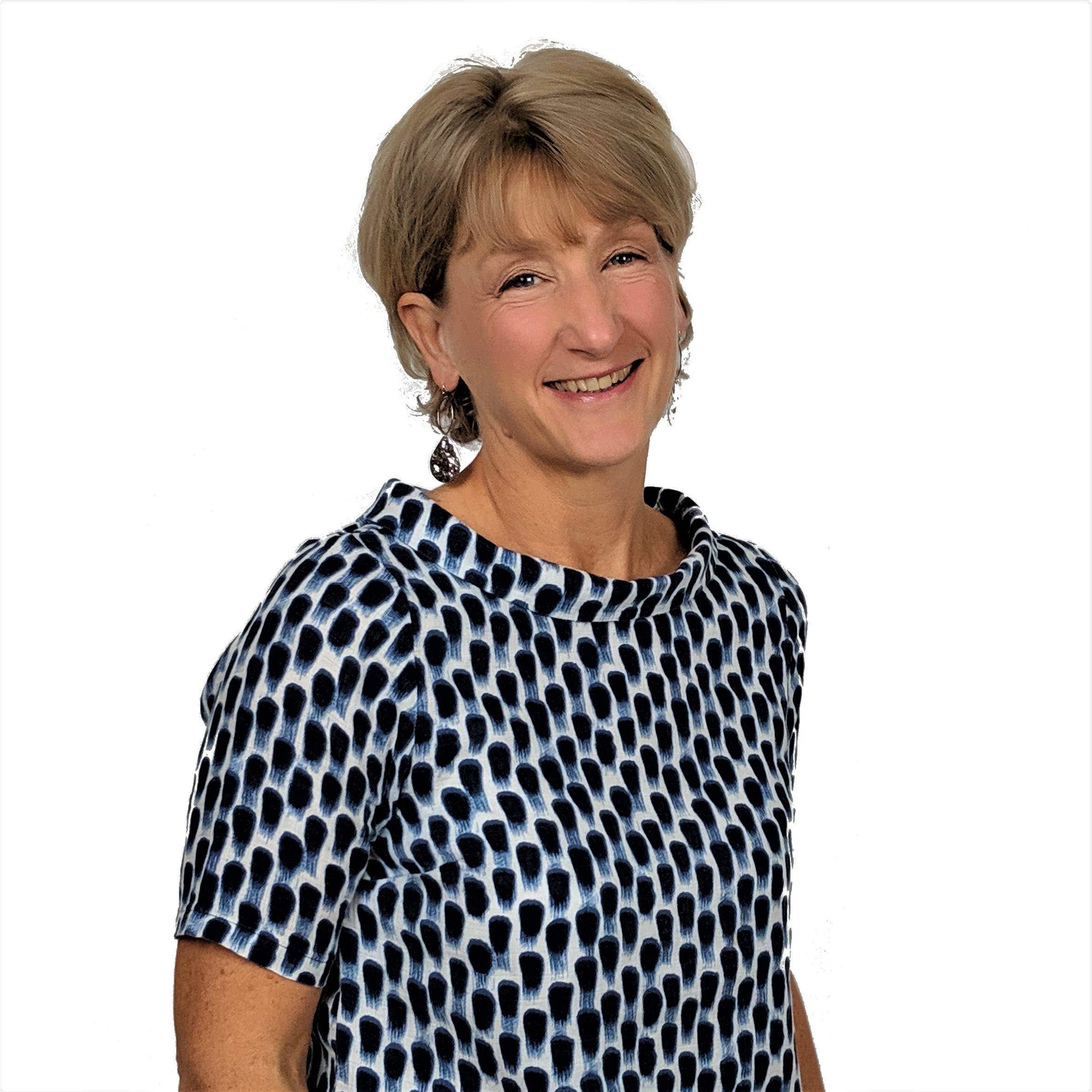 £6/year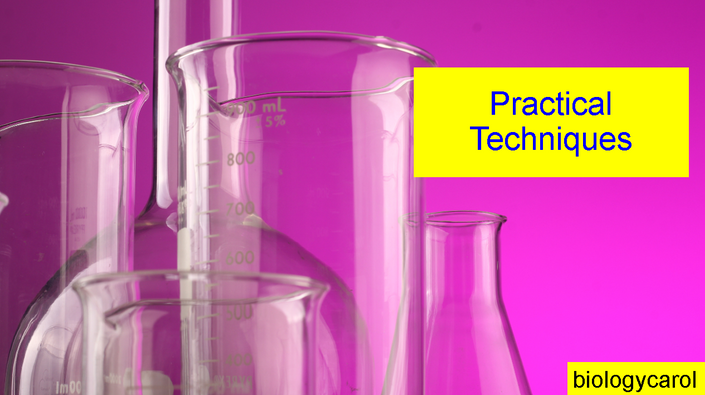 Practical Techniques playlist
the 12 practical techniques (note, NOT practicals) that ALL A level biologists need to understand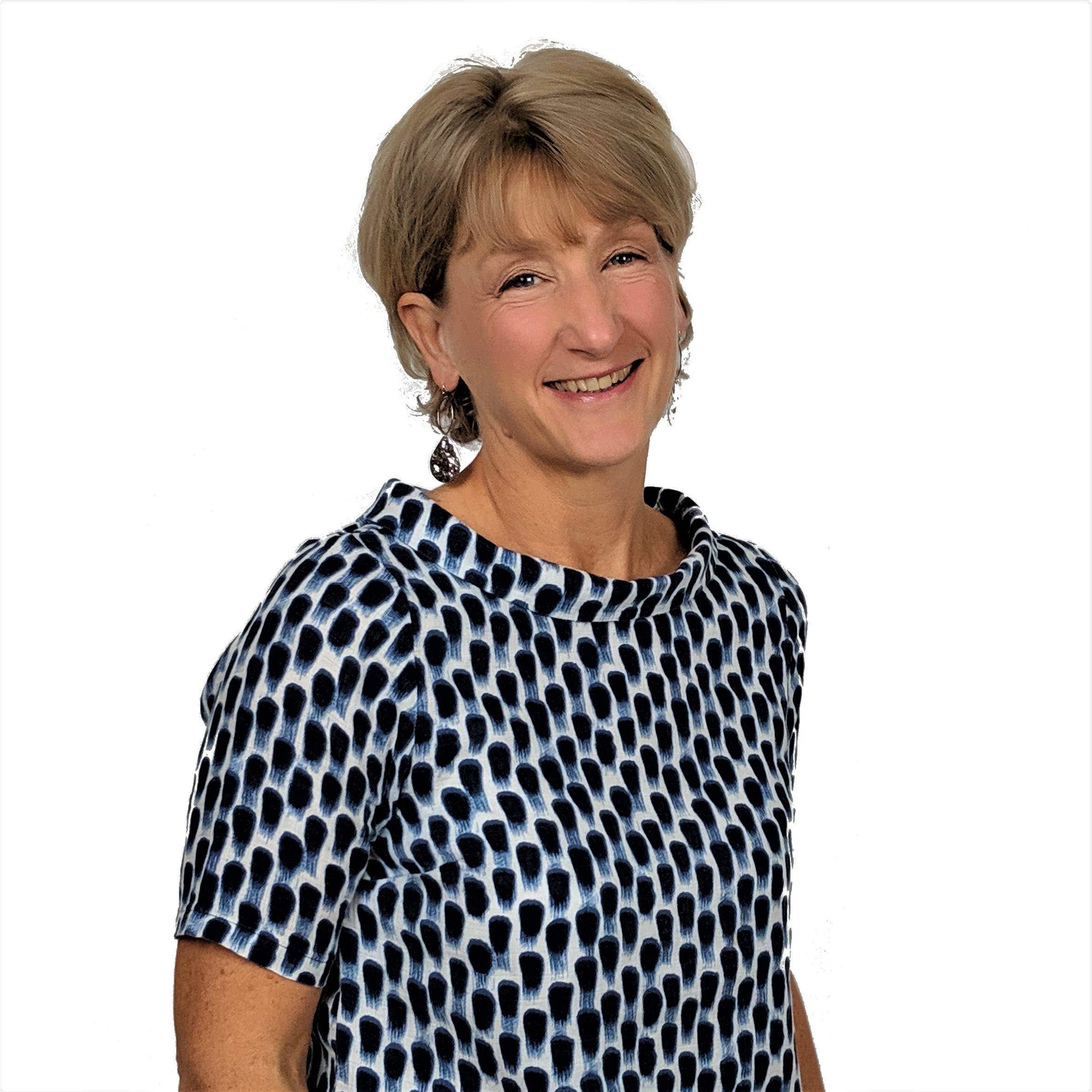 £27/year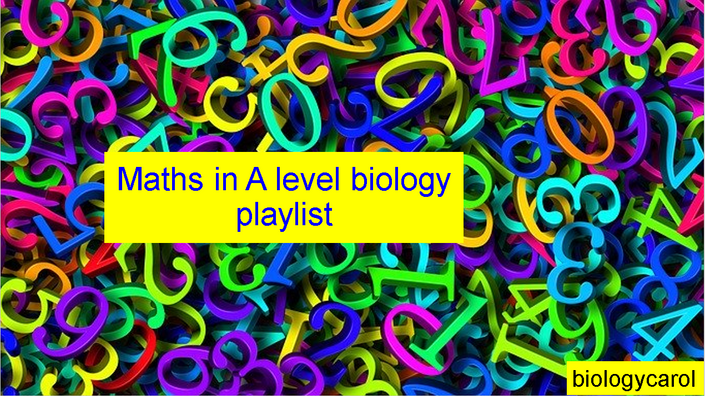 Maths in A level biology playlist
From the basics to the statistics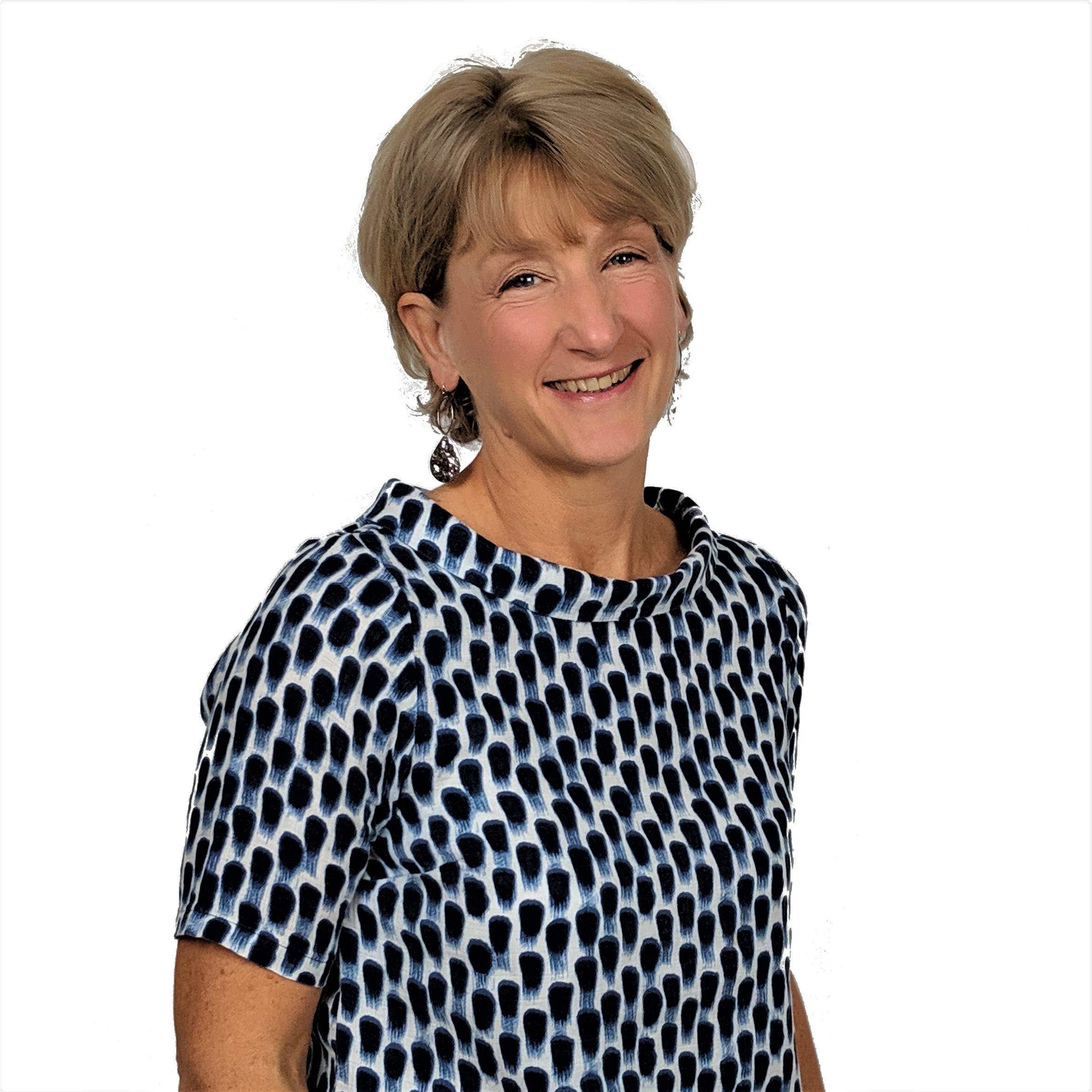 £9/year
Original Price: £192
So to sum up, this playlist bundle will give you the videos shown in the chart above plus any others that I make during your subscription. Even when you are paying full price it will cost you the same as 1 hour's private tuition. Given the high quality of the video content, 25% off next year's subscription and the 'affiliate' scheme, this is undoubtedly the best value A level biology resource on the web.